1
Effective pain relief
Woodpecker Pain app uses specific sequences of sound frequencies that alleviate different types of pain including injurries related pain, joint pain, back pain and headaches.
2
No side effects
Compared to medication-based pain relief, Woodpecker App is more natural and safe. It is an ideal choice for athletes, kids and elderly wanting a quick & safe pain relief.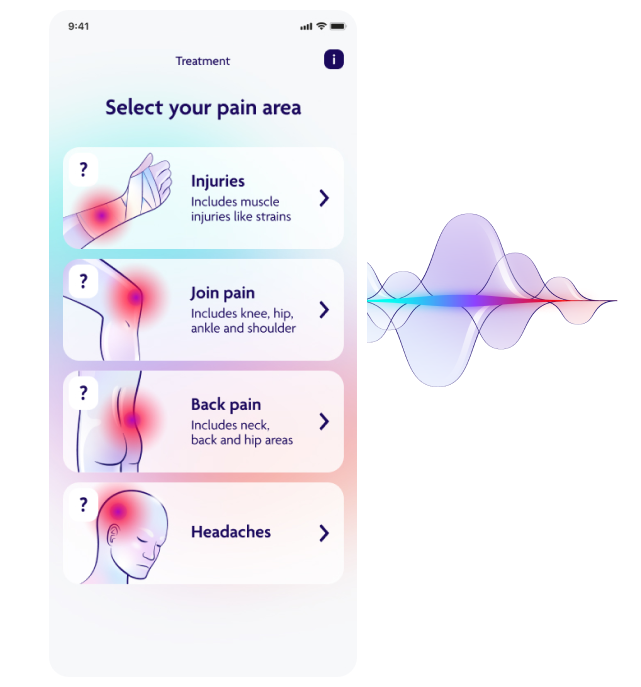 Specific treatment for each pain area
The audio clips created by our research contain specific sequences of sound frequencies carefully tuned to activate the acupressure points on your skin. This way you can effectively target different pain types.
Release endorphins
The treatment activates multiple acupunture points, tiggering the brain to release endorphins - the body's natural substance that takes away the pain and inflamation.